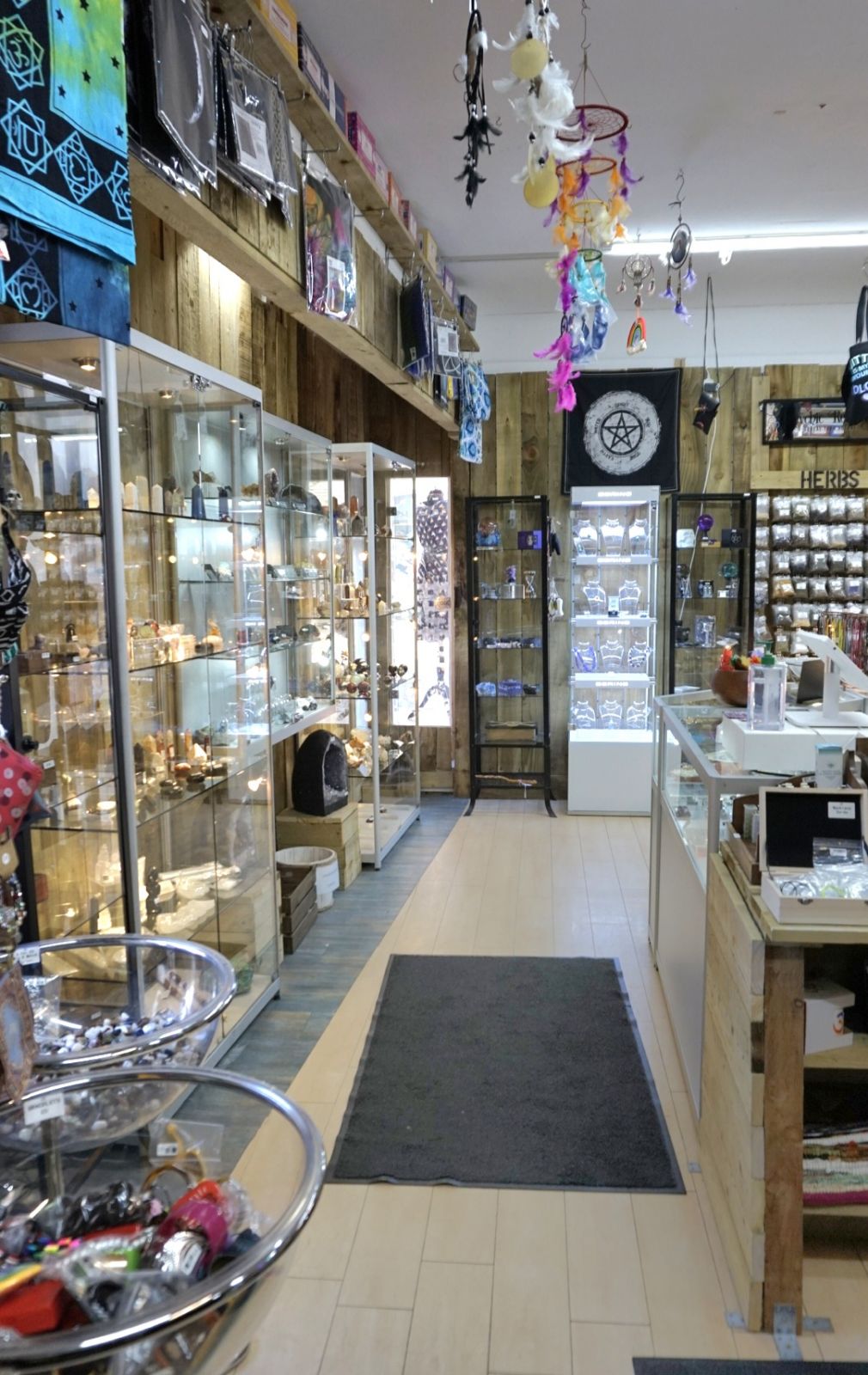 OM Ground Floor
Our ground floor stocks a wide variety of products including over 100 tumblestones, rough crystals and specimens, herbs, tarot & oracle cards, self care products, jewellery, homeware, body jewellery,
We have our tarot room on the ground floor so that our readings can be as accesible as possible.
Our community notice board also lives on our groud floor, where customers and local businesses can share flyers, leaflets and business cards.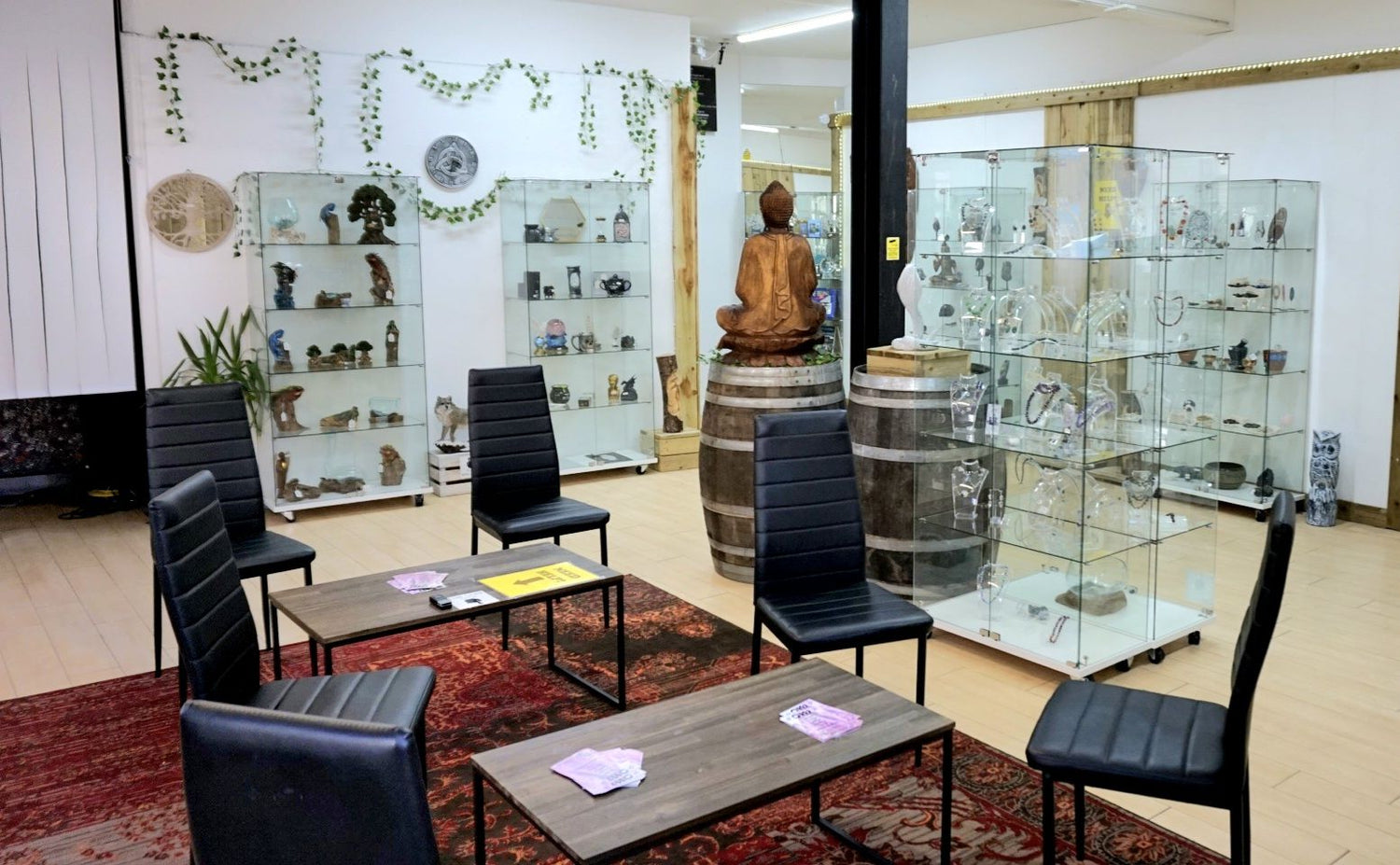 OM First Floor
Our first floor is a calm, quiet space to relax. We have chairs and tables for customers to study, read or just chill out. We also offer hot and cold drinks starting from just 50p.
Our first floor houses our UV cave which is an educational area demonstrating how different crystals react to UV light.
We have pre-owned books for sale upstairs alongside cabinets stocking vintage jewellery, larger specimens, runes and more.
One of our upstairs cabinets is known as our 'Makers Cabinet' which we use to display local artists and makers work free of charge.
Opening Hours
Monday: 12:00pm - 5:00pm
Tuesday: 12:00pm - 5:00pm
Wednesday: 10:30am - 5:00pm
Thursday: 10:30am - 5:00pm
Friday: 10:30am - 5:00pm
Saturday: 10:00am - 5:00pm
Sunday: 12:00pm - 5:00pm